Asphalt is used to build roads, parking lots, and runways. A strong material made of stone, gravel, and sand, asphalt is 100% recyclable, which means that it can be melted and reused. Asphalt paving costs less than concrete pavement and provides a better skid and traction resistance for vehicles. For these reasons, asphalt has become the number one choice for the most road construction companies.

If you work in the road construction or the transportation industry, we would like to suggest the top 20 websites to keep up with the latest news and developments:


1. National Asphalt Pavement Association (NAPA)
Check out NAPA's website for leading research and publication in the field of asphalt pavement development. NAPA can be your go-to site for online training sources and the latest news.

2. Asphalt Magazine (AI)
The Asphalt Institute is a not-for-profit organization in Kentucky working since 1919. The Asphalt Institute launched its magazine "Asphalt" in 1997. Members of the Asphalt Institute stepped forward in wake of recent storms in the United States to help the victims and contribute to their communities.

3. American Road & Transportation Builders Association (ARTBA)
Established in 1902, the federation of American Road and Transportation Builders Association is an industry leader. Artba is dedicated to the continuous innovation and implementation of a strong and durable road network across the United Stated.

4. Aggregatesresearch.com
Aggregate Research provides an in-depth look into the current asphalt and cement industry and much more. It has various publications on the economics of paving, cost effectiveness, and environmental impact. New articles are released on a daily basis to keep professionals in the field abreast of the latest technologies.

5. Minnesota Asphalt Paving Association (MAPA)
The production of asphalt, as shown in studies, doesn't make large carbon emissions that could damage the environment. Due to the innovative control and advancements in technology, these emissions are getting even lower. MAPA has been one of the biggest voices in favor of leaving a small carbon footprint. 

6. Asphalt Pavement Alliance (APA) – Asphalt Roads
Asphalt Roads publishes research and provide news on economic resources concerning public transportation, the environment and the advancement in engineering technologies that go into the road and bridge construction industry. Partnered with the State Asphalt Pavement Associations (SAPA) and the National Asphalt Pavement Association (NAPA), APA is one credible source of the latest news and information that can always be counted on.

7. National Center of Asphalt Technology (NCAT) at Auburn University
The National Center of Asphalt Technology was established in 1986, and later partnered with NAPA Research and Education Foundation. Its purpose is to regulate and recommend industry standards for America's highways and road infrastructure. New publications are released every year by the students of the graduating class.

8. Pave Green
Pave Green is committed to environment friendly research and green paving practices. They are also focused on recycling asphalt, controlling pollution, fresh air, and clean water provision for everyone.

9. Drive Asphalt
This website aims to provide sustainable and driving technologies for asphalt development. It also has free design software for those, who want to make basic models and simple designs to create technically sound pavements and roads. The site also contains guidelines to safe driving in extreme weather conditions. As advised by experts at the Department of Transportation (DOT).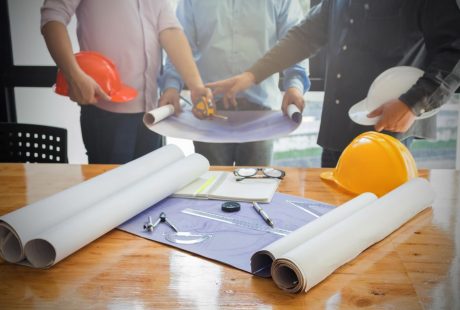 10. Warm Mix Asphalt - Is it a game changer?
Warm mix asphalt is a new revolutionary technology that allows mixing of materials at temperature as low as 50° to 100° Fahrenheit. What does this mean? It means faster and greater production with less carbon emissions to the environment and lesser fuel consumption used for heating purposes.

11. Colorado Asphalt Pavement Association (CAPA)
The CAPA provides data, news on assets and occasions in the asphalt industry in Colorado. The affiliation is committed to safe paving practices and brilliant streets. They offer enrollments to paving workers, who provide asphalt paving services to clients and have extraordinary client-customer benefits.

12. The Association of Asphalt Paving Technologists (AAPT)
Started in 1924 with only 19 members, the Association of Asphalt Paving Technologists has grown up to 800 members worldwide. AAPT is an industry leader with a huge alumni network of working professionals.

13. CONEXPO-CON/AGG
Construction in the modern era is more than just paving and pounding with rollers. Keep up with the latest trends and news with CONEXPO-CON/AGG articles that are published daily.

14. Wisconsin Asphalt Pavement Association (WAPA)
WAPA's central goal is to promote quality hot mix asphalt roads that are efficient and safe.

15. Asphalt Emulsion Manufacturer's Association (AEMA)
The Asphalt Emulsion Manufacturer's Association serves as a forum for discussion and a platform of action for those, who are in the asphalt emulsion industry. Established in 1973, AEMA exists to promote more efficient use of asphalt emulsion through various seminars, website, meetings, and publications.

16. AC Business Media Inc
AC Business Media Inc. has been collaborating with asphalt contractors for the last 30 years. It is the only industry source that provides information on the entire life cycle of asphalt pavements and the issues that contractors may face.

17. Roads & Bridges
Get exclusive web content and information at Roads & Bridges. Watch videos and listen to podcasts to learn more about asphalt, concrete, maintenance, and safety. Subscribe to their newsletter to receive the latest updates.

18. Beyond Roads
Find communities and reach out to experts, teachers, and researchers at Beyond roads. Explore, and debunk common myths, watch videos and much more.

19. Pavemanpro
Pavemanpro provides a wide variety of asphalt paving products for decorating, seal coating, pavement striping, patching, and infrared repairs. Pavemanpro also offers marketing solutions for your business at affordable rates.