Our History
Family Owned & Operated Since 1975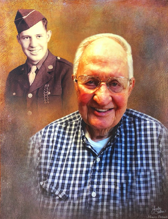 At Mid Atlantic Asphalt, Inc., we take pride in serving clients who own or manage facilities in Maryland, Washington D.C., Virginia, Pennsylvania and Delaware. We believe in customer satisfaction and honest pricing, which are reflected in our A+ Better Business Bureau (BBB) rating.
In 1975, our founder, Austin Rice, started this company by offering a fair price, responsive staff and impeccable reliability. Over four decades later, that simple tradition continues. There have been many changes to the business over the years as we've grown and diversified but our principles remain the same.
Today, we are proud to earn the business of hundreds of valued clients annually. If you have not had the opportunity to work on a project with Mid Atlantic Asphalt, our hope is that you will give us a try on your next one. We are confident that the staff of Mid Atlantic Asphalt will exceed your expectations on any construction or asphalt paving project in Maryland. Our goal is to provide quality paving at a fair price and our job is not complete until our customer is satisfied.
Warren Rice
President of Mid-Atlantic Asphalt, Inc
A long time resident of Anne Arundel County. He grew up in Linthicum and in the business. Warren developed his passion for the business working as an asphalt maintenance and repairer in the summer of 1968. His father, Austin Rice, started Mid Atlantic Asphalt Inc in 1975 and Warren continued his dedication to the industry in 1975 when he went to work with his father as a laborer. His talents became obvious and he was quickly promoted to crew foreman in 1978 and then to superintendent of operations in 1985. By 1992, Warren became an owner in the company.
In addition to being a dedicated and valued partner in the family business, Warren takes pride in giving back to the community. An avid sports fan, Warren was instrumental in developing sporting opportunities for children in the county. Warren was the founding father of the Brooklyn Park Broncos where he coached from 1991 to 1998. He also coached youth football for the Andover Apaches from 1986 - 1990. He provided leadership to both the Broncos and the Apaches by serving on their Board of Directors from 1991-1998 and 1989-1990 respectively. Warren was made a Hall of Fame member of the Andover Apaches in 2008, an honor that he cherishes.
ASCA

MHLA

Maryland Recreation and Parks Association

National Apartment Association

Maryland Multi-House Association INC.

BBB

American Sports Builders Association

Community Associations Institute
Our Testimonials
Past Customer Experiences
- John S.

- Bob B.

- Tony N.

- David D.

- Ian P.