Property management is an industry providing many opportunities for employment growth and learning experiences. It also enables people of diverse classes to work together to form a more positive society. Generally, a property manager is provided a portfolio of properties to manage over a specific period of time. These estates can range from apartment blocks and hotels to shopping centers.
Their primary job description includes upholding the estate they are assigned which includes managing tenants and maintaining the property. A property manager should be able to get repairs and renovations done in time to avoid any severe problems and uphold its value. Most of these repairs are related to pavements and sidewalks which need to be mended not only for the residents' comfort but also for passers-by.
As most pavements and parking lots are made from asphalt, property managers need to maintain close connections with professional asphalt contractors and have the best ones work for them when needed. There are several factors that property managers should consider when choosing a contractor if they have been recently allocated a building in a new area.
Below is a quick guide that should steer every property manager towards finding the most competent contractor around.
WHEN DO YOU NEED AN ASPHALT CONTRACTOR?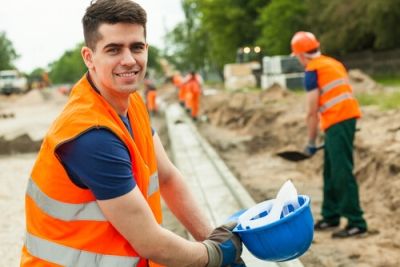 To preserve a property in a good condition, property managers need to get asphalt pavements, curbs, and parking lots examined every six months. The evaluation can also be done after severe a rainfall or snow season to review the overall state and find out if there are any potential issues.
It is important to check for certain conditions such as cracks, potholes and depressions along the pavement paths. While small dents and cracks can be fixed by simply using a liquefied asphalt material to fill the gap, the bigger cracks need professional attention. A block crack is one of the most serious pavement problems that must never be overlooked and a property manager should immediately seek assistance from a professional asphalt contractor.
HOW TO FIND A GOOD CONTRACTOR
Many property managers get assigned properties in different areas and are not very familiar with the best services there. Being unfamiliar with the nearby asphalt services can lead to hiring incompetent workers who do more harm than good. Since pavement mending is an extremely sensitive job, it requires the most experienced contractors. There are some important things a property manager should look into when hiring an asphalt contractor for his parking lot and ramp issues.
It is a must for property managers to describe the repairs or improvements they want around their property. A contractor should be provided with as many details as possible, whether a property needs a minor pavement fix or a complete asphalt overlay. Such measures can help both a manager and a contractor to work their way through the improvement process and costs together.
When looking for a property development contractor, it is best to settle for the one with an outstanding market reputation. Since this business basically runs on word-of-mouth, all contractors do their best to maintain customer satisfaction for positive business promotion.
However, it is quite a challenge to find the best contractor as there are several similar service providers. To validate a contractors' market standing, it is always advised to search for them based on referrals and personal experiences of your friends and other property managers. It is a good idea to seek suggestions from those who have had similar asphalt repairs done to get more accurate results.
The best approach to finding the most proficient asphalt contractor is to look for referrals. You can start this by asking around the neighborhood for suggestions and also ask the property owner for recommendations. By asking around you'll probably have a list of five to six contractors in the area who have a good reputation in repairing pavements and sidewalks.
You can then further go down into this list of potential contractors by searching for them on the internet and browsing through the information to learn more about their business, services and fees.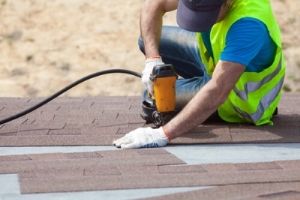 Any pavement contractor you hire needs to be certified by the local authorities to have the right to work in the area. It is also a good idea to verify their credentials and confirm that they are lawfully insured and bonded.
All genuine contractors have valid and updated licenses. A property manager should also prefer those contractor agencies that provide general insurance to ensure that all the equipment and vehicles are properly underwritten.
It is also recommended for property managers to seek bids from multiple potential pavement contractors whom they have shortlisted. By comparing costs they can plan their budget accordingly. It should be noted to not immediately settle for the cheapest one or the most expensive one as prices don't always reflect performance. Therefore, bids should be evaluated in light of the acquired information about these services and also the type of work they will do.
Maintaining proper condition and visual appearance of a property is not easy, but it is an important and crucial task. Therefore, it is required for property managers to hire the best contractors to achieve great and long-lasting results. Below are a few benefits of seeking professional asphalt service providers.
1. It makes good sense for property managers to keep their sidewalks, driveways, and parking lots in perfect condition. Regular maintenance of an infrastructure prevents the property from having severe issues at a later stage which not only takes more time to repair but also will cost more.
2. Roads, parking lots, and pavements play an important role in preserving a property's value. No one would want to move in an apartment block that's surrounded with cracked pavements. Therefore, it is much needed for property managers to seek asphalt improvements once in a year to ensure that there are no such unattractive sights around.